Mr Nick Penny, musician and instrument maker, spent the day with Form 2 (Year 4) with his workshop focusing on a fusion of DT, Science and Music. The children's DT skills were put to excellent use as they developed their own ideas, chose appropriate materials and designed and constructed their own banjo/ukulele instruments from everyday recyclable resources.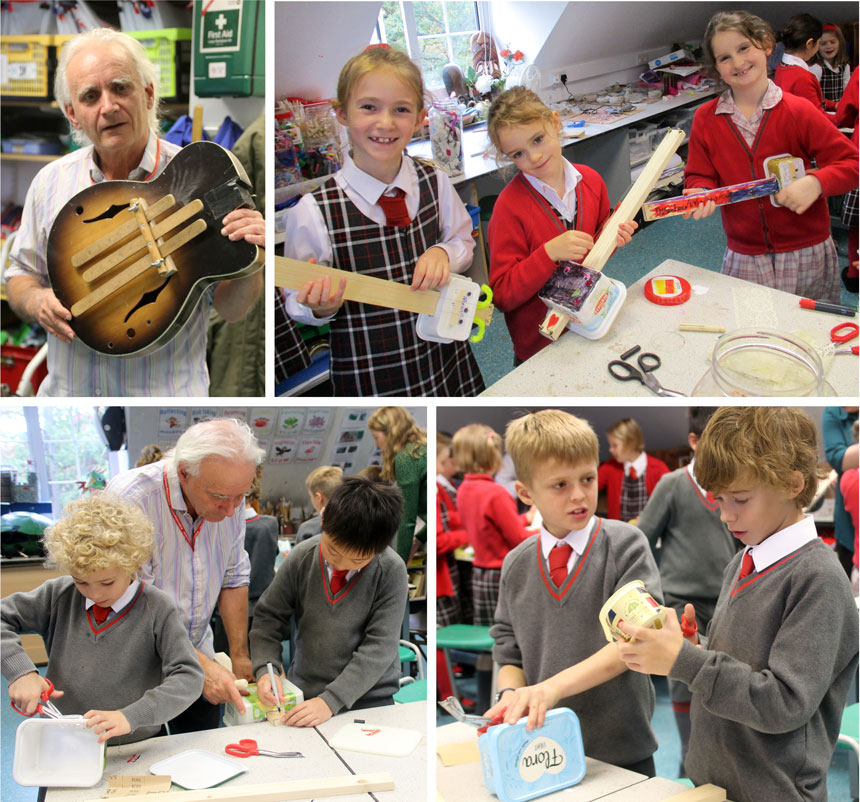 Mr Penny explained that he fell in love with the Paraguayan harp in the 1970s and travelled to Paraguay for lessons from a leading player. He shares his passion for stringed instruments from around the world through concerts and talks but mainly through his work in over 2,000 primary schools, where he leads workshops experimenting with sound using unexpected materials. The children were in awe as he demonstrated unusual instruments such as the Paraguayan harp, lute, berimbau, ukulele and balalaika, and also unique instruments he designed and made himself from scrap materials.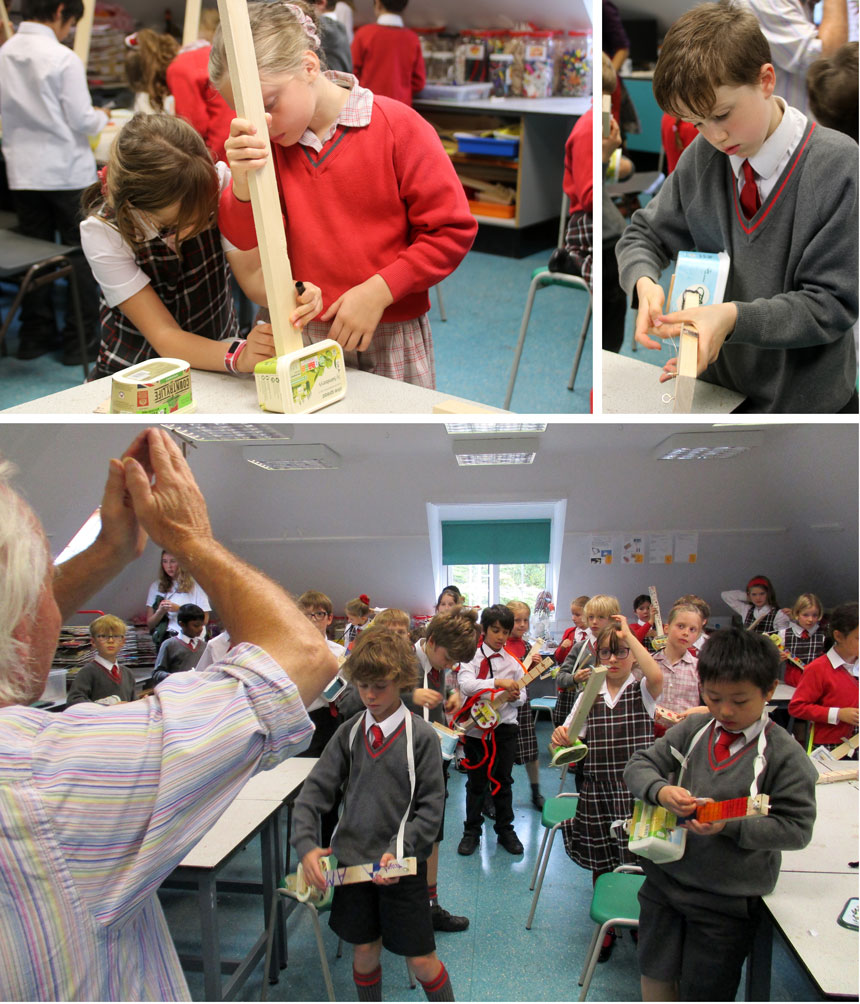 During the workshops, Mr Penny taught the children about vibrations and sound boxes and each child created their own instrument and was also given handy tips for inventing their own designs. The musician's inventiveness and expertise was infectious and one child exclaimed, "We started the workshop with a mindful moment listening to the handpan and by the end we had our own class band of instruments!" Another explained, "I can't believe that we turned something as simple as a used tub into an instrument that can make a sound." The session ended with a whole groups singing along with their newly-constructed instruments. The twang of homemade instruments was sure to be emanating from homes across Cambridge that evening!