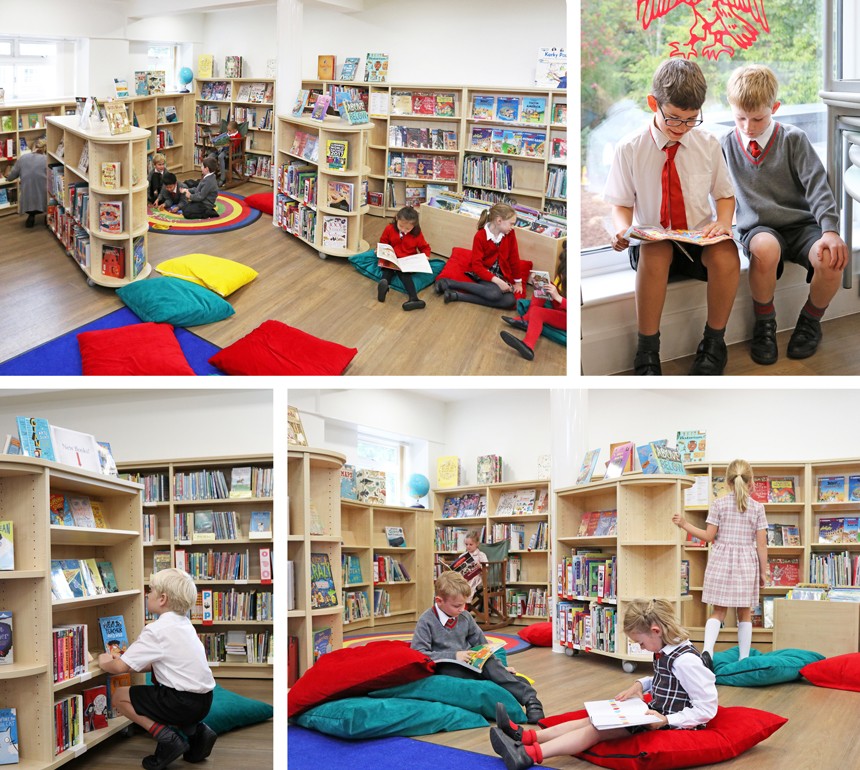 The Byron House New Room was transformed over the summer into a brand new library for all children to enjoy from Kindergarten to Form 2. This light, spacious room now has fitted light beech shelving units around the walls which curve to add to the aesthetics of the space. New colourful rugs and large comfy cushions also add a homely feel.
The library specialist architect Mr Jack van Gorder from 'Finnmade' was involved in providing plans for the bespoke library fittings. The work was carried out over the summer holidays and the library now includes tilted shelves and space for more forward-facing books for the children to delve into. The fixed shelving units have also been cleverly designed to keep the books at the front of each shelf so they can be clearly seen and they are all at child-friendly heights. Three units in the centre of the library can be moved to make way for meetings and more space if this is required. There are three ground level large wooden boxes which contain picture books aimed more for the Pre Prep children to enjoy.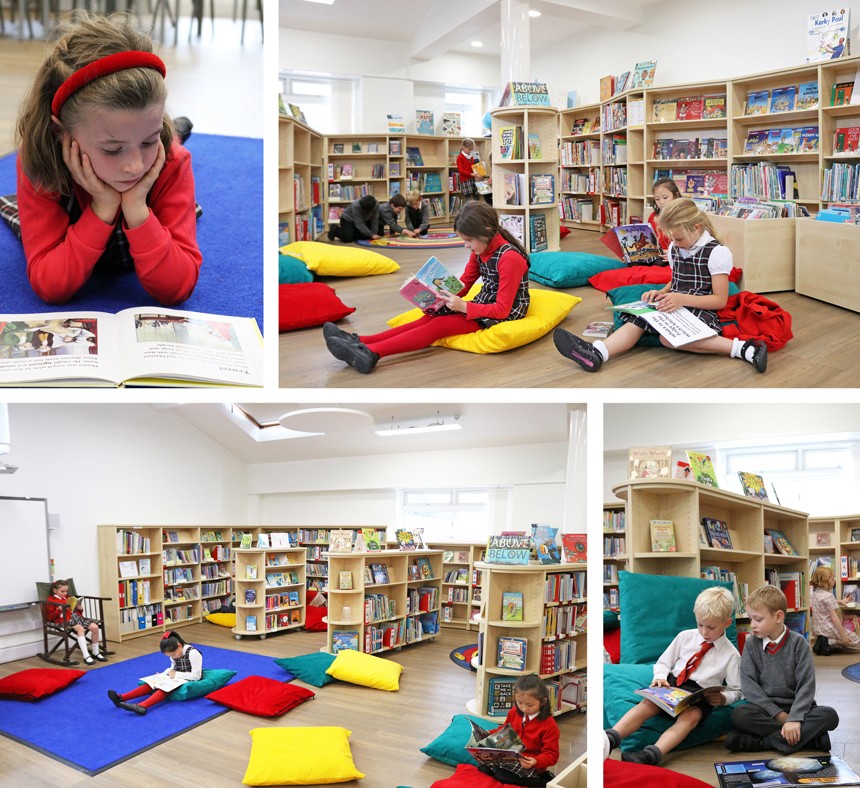 Mrs Julia Clarke, Byron House Librarian, has a recommended 'Book of the week' section, one chosen by the children and one by her to encourage the children to try new authors and to read a wider range of books for pleasure. One of the many benefits of the library having a brand new space is that children can come and change their library books throughout the day and at break times too. One child commented, 'The new library is like stepping through the wardrobe in 'the Lion, The Witch and The Wardrobe' except you do not walk into an icy cold forest but a land of books'.