'How do you view stressful situations, as a challenge or a threat?' Cambridge-based Sports Psychologist, Helen Davis, posed this question to our Forms 5 and 6 during her inspirational 'Think Believe Perform' talk about how to become a more positive and effective thinker, in sports and beyond.
Helen Davis provides Sport Psychology consultancy to help people of any age achieve their goals and sporting ambitions. The Sports Psychologist explained, "Many people spend hours physically training in their sport and rarely any time on the psychological aspect of sport, yet many reasons for success or failure in sport are often attributed to psychological issues. Taking time on sport psychology can make a big difference and it is about getting you into a winning state of body and mind for sporting performances."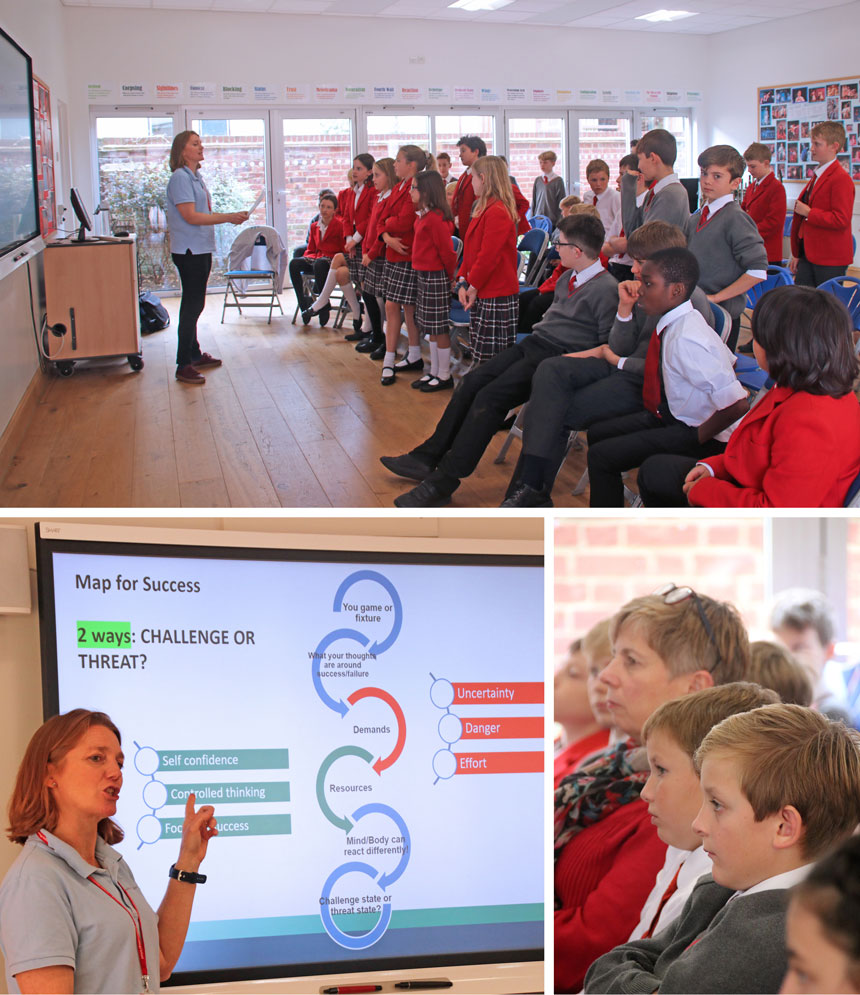 Helen explained that having a self-awareness of your thoughts and feelings of a pressure situation is a crucial step towards helping you perform in similar situations in the future. It will help to move you towards being able to control and take charge of your mind and body when it comes under pressure. Helen talked about how she has helped athletes such as cyclist Hayley Simmonds, GB Boccia player Jabe Peak, GB Sprinter Ben Snaith, as well as the Cambridge University Women's Boat Club building confidence and self-belief and how to pre-empt pressure situations.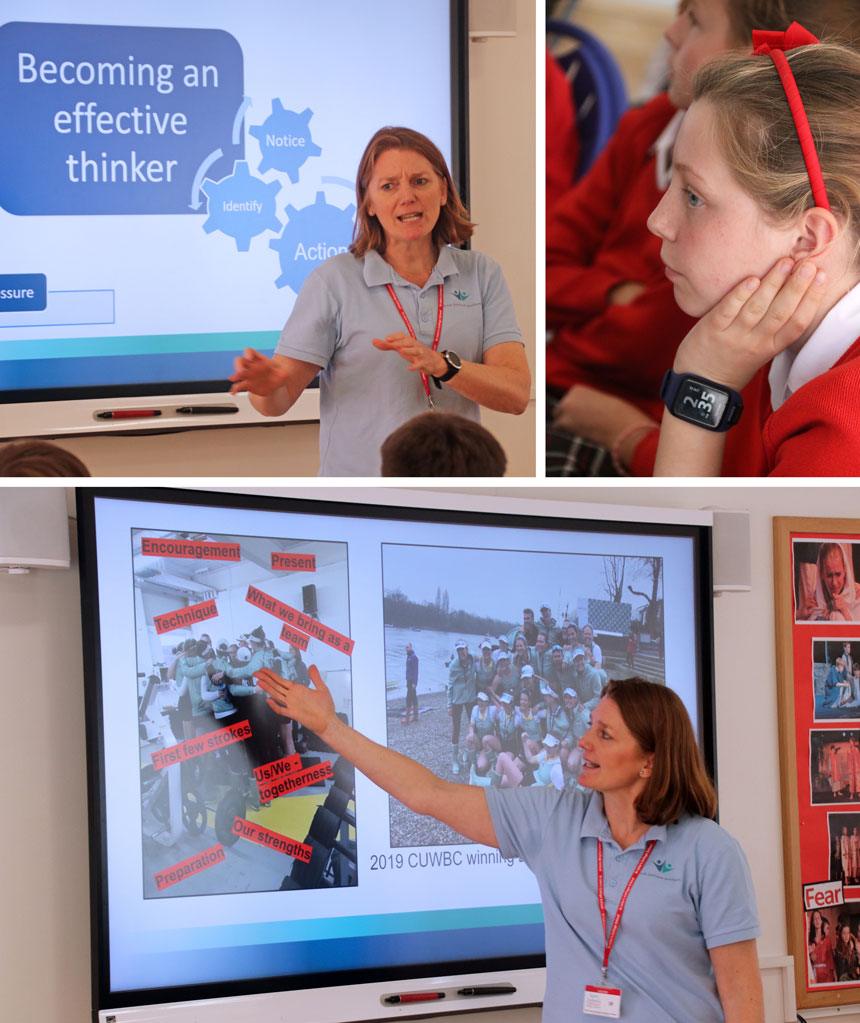 One Form 5 enthused, "We had to think whether we are able to learn from past experiences, if we can show resistance to letting go of past failures, whether we are focused on how others perceive us. It made me realise that we can all do more to work on inner confidence on a daily basis and build our strengths and beliefs that we can all be 'champions' of our own goals, whatever they may be."