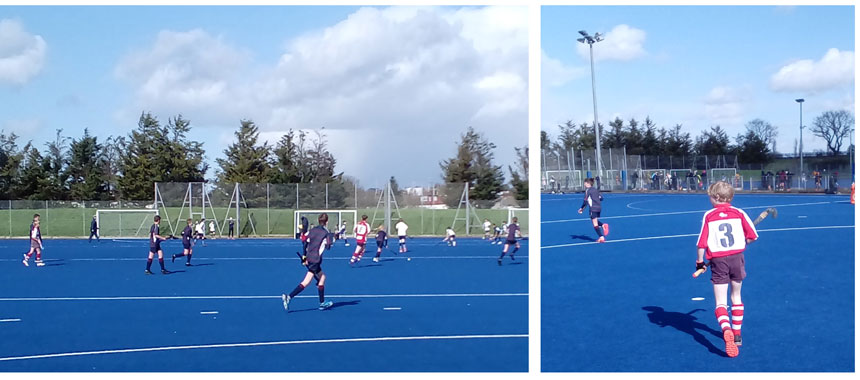 The Under 13 1st Boys' VII hockey team performed brilliantly at the Under 13 Eastern Regionals last week. As Cambridgeshire County Champions, the team qualified for the regionals, held at an Olympic training ground in Redbridge. Assistant Director of Sport, Mr David Millward, commented, "In windy conditions the standard of hockey did not disappoint and the group stages were fiercely contested. This team have been working particularly hard on converting goal scoring opportunities and this proved to be very useful in the shortened tournament matches."
The boys beat Norwich, Robert Bloomfield, Forest and Bishop's Stortford schools before drawing 0-0 with Culford. Mr Millward remarked, "This left them joint top of the group but second on goal difference. The news filtered through from the other group that our opponents in the Semi-Final would be Felsted, the team who knocked us out of the IAPS Nationals on penalty strokes!"
The boys were highly motivated but experienced a challenging first half with high intensity and pressured situations as the team went into half-time 3 goals down. The boys used a collaborative and positive mindset to change their play in the second half and, with a minute to go, the score line ended on 2-3. Mr Millward commented, "The boys should be tremendously proud of the way they persevered in the second half and the tenacity that they showed right up until the final whistle.This has been an exceptional season for the team and they have shown that they really are one of the best teams in the country. The boys have represented the school with aplomb both on and off the pitch and will now move forward with some long lasting and wonderful memories."