'How does it feel to be British?' 'What would happen if animals didn't exist?' 'How could you move without any bones?' Three of the many 'Thinking Questions' generated by our Form 1 and Form 2 children during their Thinking Skills morning. The event was designed to improve the quality of the children's questioning and to show them  that many things we take for granted contain all sorts of mysteries that can be explored. 
Encouraging an active sense of curiosity about the world is one of the most important aims of the Thinking Skills programme, which is designed to equip the children to be motivated, independent thinkers who are able to reflect upon and directly apply different techniques for problem solving.  This is achieved through lessons covering a range of skills such metacognition, questioning, information skills, critical thinking, creative thinking, decision-making and memory skills. As a result, the children more effectively gather and absorb information and are able to transform this knowledge to generate new ideas.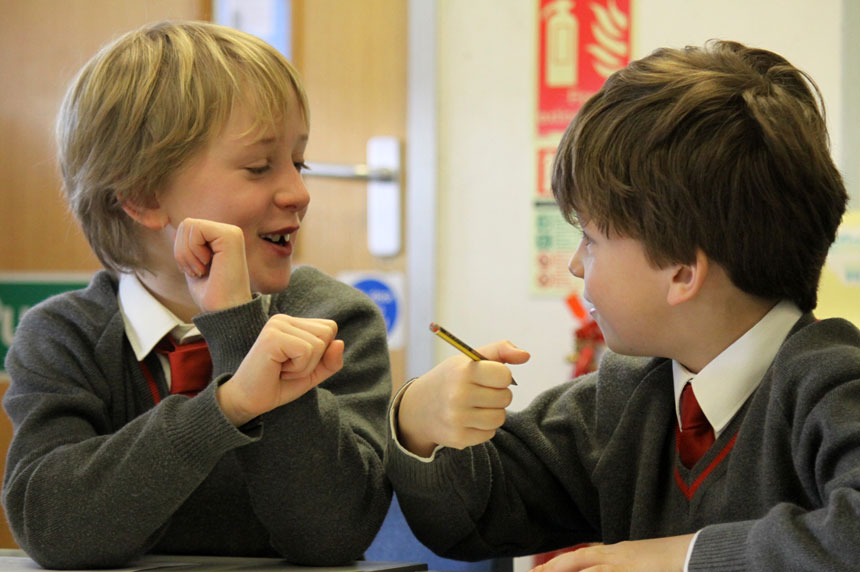 Form 1 children have  learned to use flow diagrams, tree diagrams and mandalas as ways of gathering, organising and analysing information.  They have also learned to classify facts into what is always true, usually true or sometimes true, allowing them to narrow down the essential characteristics of an object or concept.
T2 children have learned to compare and contrast, sorting  into categories and have developed their collaborative skills to work effectively in a group.
Our thinking skills lessons have helped me to realise that each of our brains works in different ways and it has taught me to look at a problem in a positive way. I can use ideas to help think about the problem and work out how to solve it and this can be in Maths or on the playground too.
Mind maps help me to focus on the task ahead and get clear what my end goal is.