As part of Book Week, author Andy Shepherd (https://www.andyshepherdwriter.co.uk) visited Byron House to speak to the children about her hugely popular dragon books.  Her book The Boy Who Grew Dragons was shortlisted for the Waterstones Children's Book Prize 2019 and long-listed for the Blue Peter Book Award 2019. The story is the third in the series and tells of Tomas, who hatched his own pet dragon, Flicker, from a dragon fruit.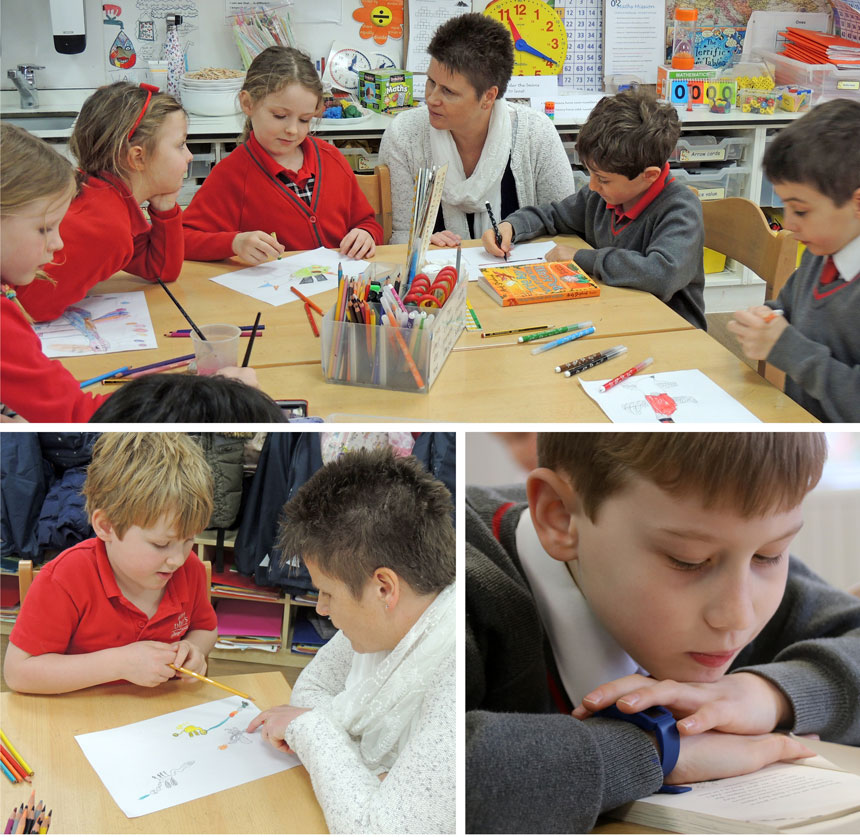 Our visiting author explained that in order to turn a dream of becoming a children's writer into a reality and get your books published you need perseverance and resilience. "It was always a dream of mine to go into a bookshop and just pick my book up off the shelf, so now there will be a pile of them on a table and people will be talking about them; it is wonderful. It's also very exciting and unexpected to be shortlisted for the award."  She explained that the inspiration came from her younger son who started asking questions like 'Where do dragons come from?' and then walking past the village allotments she wondered if a dragon could grow from a dragon fruit.   She encouraged the children to ponder their own 'what if?' questions to see where inspiration and their imaginations could take them.
"I hadn't ever seen the dragon fruit tree so I looked it up and it seemed magical - you couldn't make it up. They have these strange cactus leaves and colourful tendrils like a burst of flames and flowers as big as your head that only bloom for one night. I realised this took our little dragon into a real story. I couldn't believe nobody had thought of it before." Flicker hatched from a dragon fruit that grew in Tomas's grandad's garden. What with dragons' explosive poo, arrow sharp tails and penchant for eating anything, owning a dragon is harder than it looks.
"I wrote a chapter every day and would read it to my sons when they got home from school," says Andy. "It was lovely and it made me finish it because they wanted to know what happened next." Many children turned to coloured pens and paper to create their own versions of Flicker the dragon after Andy's inspirational talk.