Author and illustrator of picture books and children's fiction, Matty Long, visited Byron House at the start of Book Week with drawing workshops designed for each year group. The children engaged fully as Matty encouraged and inspired artistic talents with his easy to follow instructions and demonstrations of how to draw many of his appealing characters from his eye-catching Salty Dogs picture book. After the workshops, many classes drew cartoon strips of their own inspired by his style and wrote accompanying stories. One of the Byron House teachers explained, "The children found Matty's workshops really inspiring because he shared with them what inspired him as a child and he broke the drawing into manageable chunks so every child came away with illustrations." The children also had the chance to ask Matty questions as well as get any purchased books personally signed.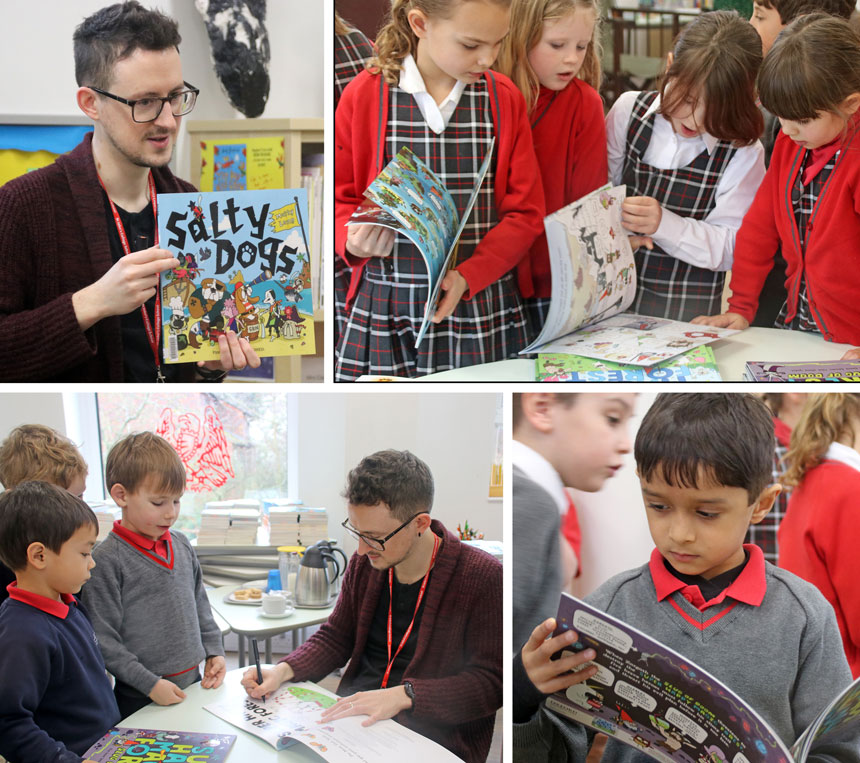 Matty graduated from the children's book illustration course at the Cambri​dge School of Art in 2011. His first book, Super Happy Magic Forest, was published by Oxford University Press and won the Cambridgeshire Libraries' Read It Again! award in 2016. His follow-up book, Super Happy Magic Forest: Slug of Doom, came next followed by his eye-catching Salty Dogs book, featuring 'five brave heroes. One chilly quest.' Super Frozen Magic Forest, the third book in the series featured as 'children's book of the week' in The Times newspaper in 2018.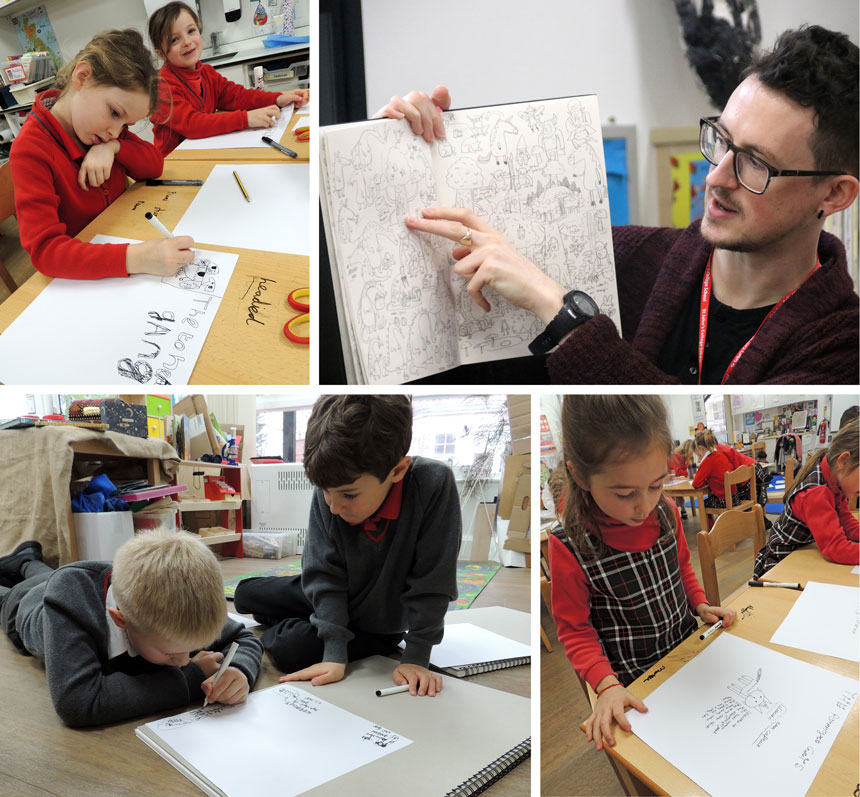 As well as illustrating some of the tenacious Salty Dog characters, the children also saw Matty's first childhood picture book when he was at primary school and heard how the process works from initial sketches to final designs. He explained that most of his work is drawn by hand and coloured on a computer. The children also saw a prototype for Super Happy Magic Forest and compared it to the finalised book.
One T1 child remarked, "I loved meeting Matty Long! He made drawing his characters so easy and we all knew them because we had read them in class." A T2 child said, "As soon as I got home I taught my mum how to draw the Salty Dogs and Captain Fifi and I am illustrating my own animal pirate cartoon strip."