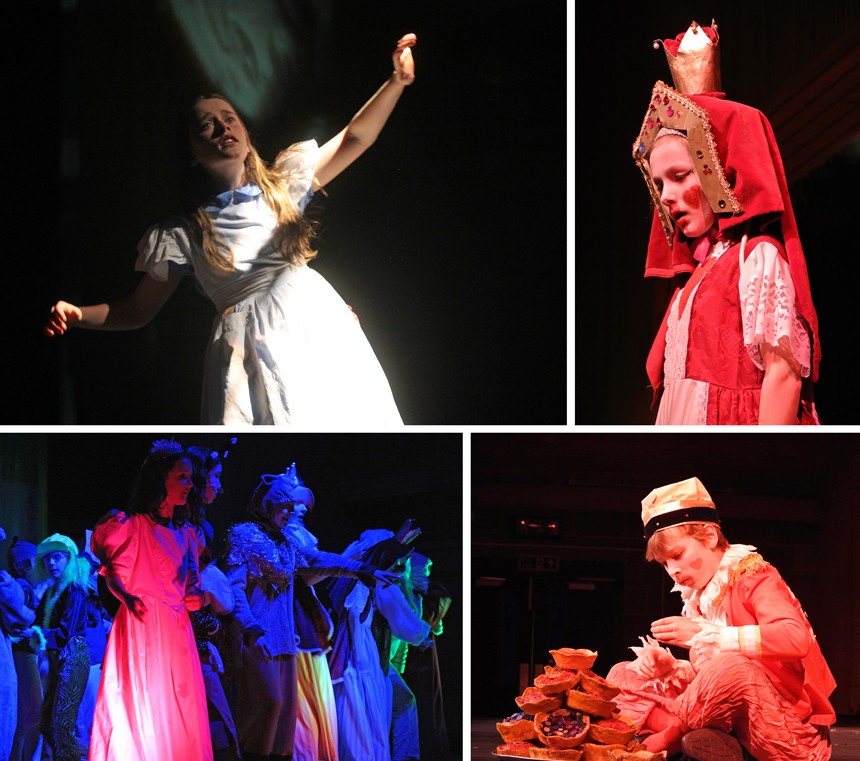 The Fifth Form's thespian offering this year, Alice's Adventures in Wonderland, was a triumph from start to finish. When the young Alice's attention is caught by the sudden presence of a curious White Rabbit, she follows it and inadvertently tumbles down the rabbit hole. Thus begin her bizarre and often psychedelic experiences in Wonderland: altercations with talking animals, both extinct and mythological; a tea party with a Mad Hatter and an even madder March Hare; and a game of croquet with a pack of cards, with flamingos for mallets, to name but a few.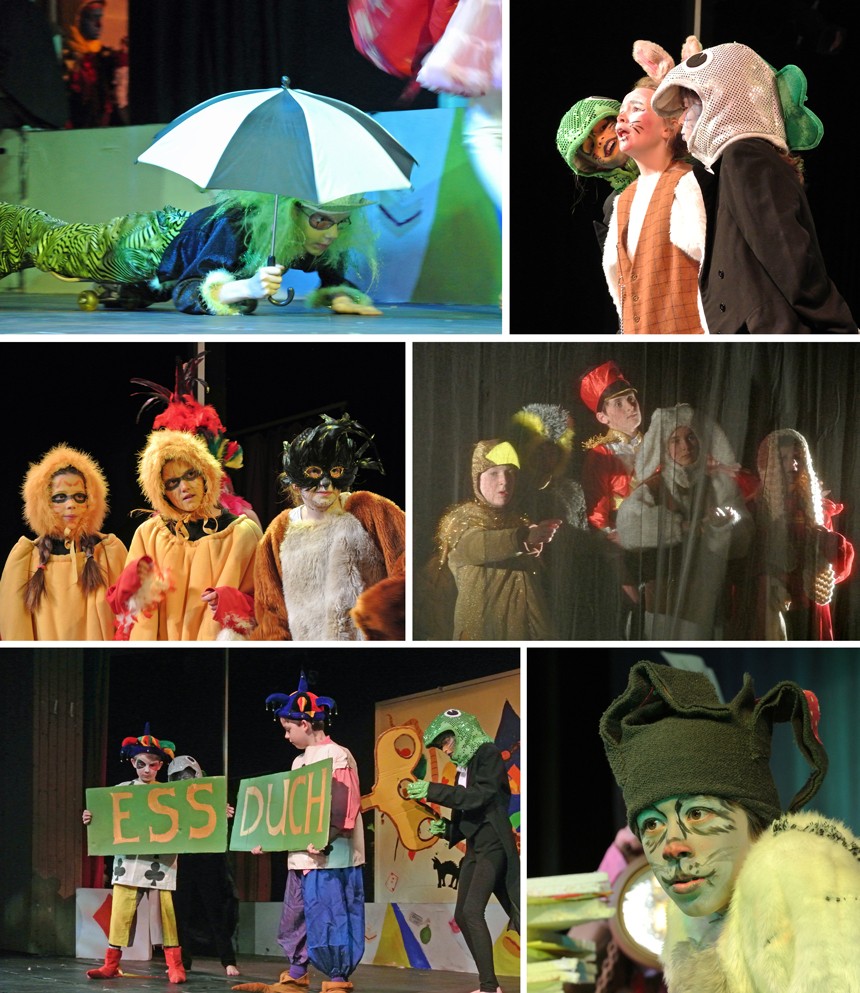 The otherworldly atmosphere that pervaded the entire production was established immediately by the surrealist backdrop painted by the children, featuring some of the more peculiar elements of the story, an atmosphere that was further developed by the use of inventive choreography, some audience members citing the off-the-wall movements of the Fish and Frog Footmen and Soldiers along with the Caucus Race and the Lobster Quadrille as memorable highlights. Underpinning all of this was the strange and often unsettling musical score that, partnered with the dreamlike direction and scene-changes, successfully merged the absurd with the play's Edwardian themes, lending the production an ethereal edge while grounding it in reality.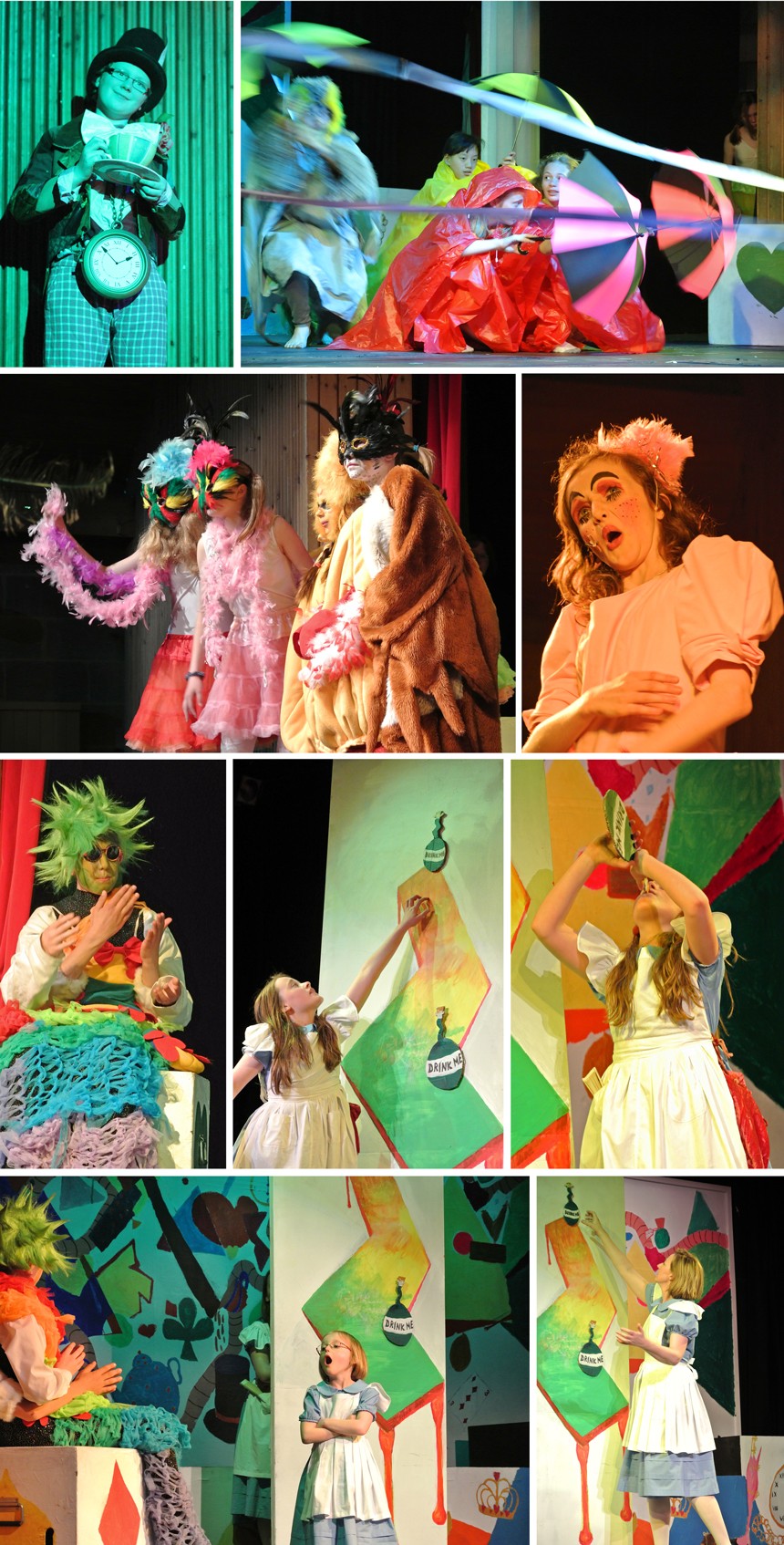 One audience member commented, "What a wonderful, wacky vision, full of extraordinary characters and sequences. The costumes and set were also terrific." Another impressed audience member said, "Imagination and energy in abundance and beautifully staged."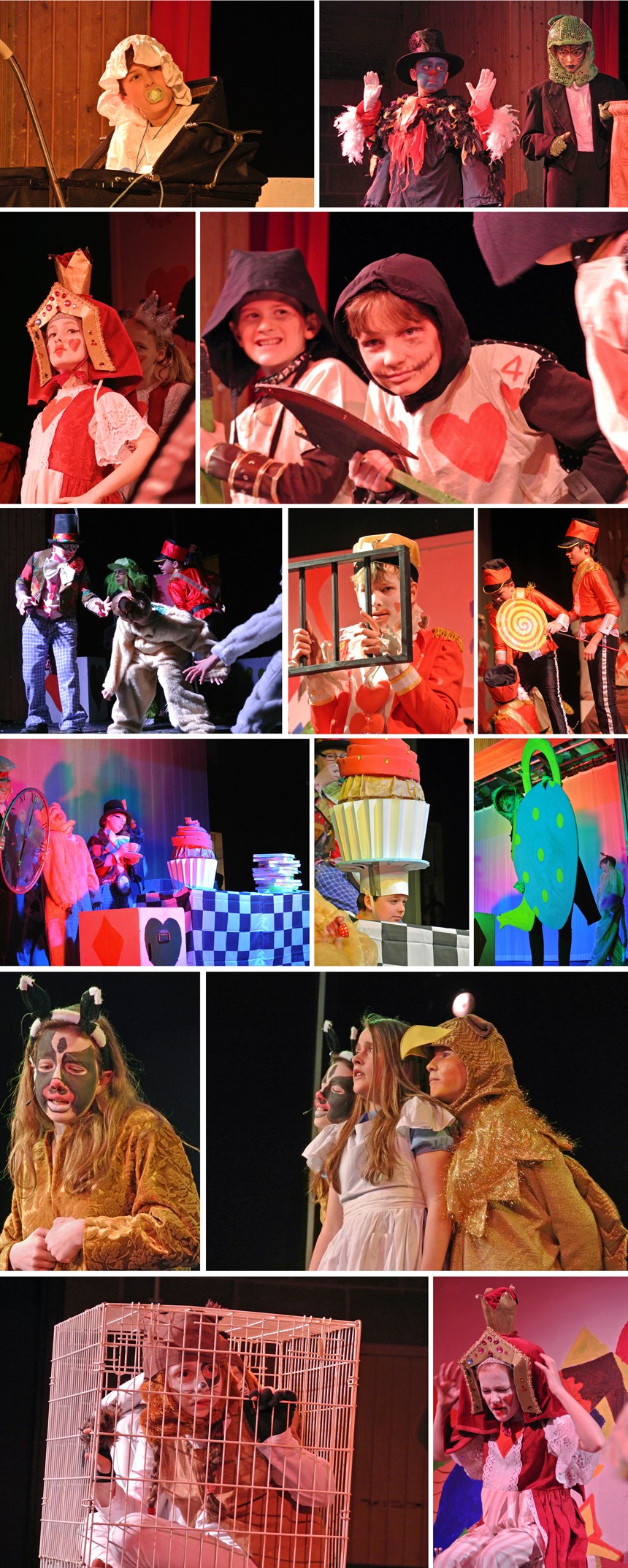 While undoubtedly an ambitious project in its conception, the children rose to the challenge with discipline and maturity, crafting an impressive show that will not soon be forgotten.