The art department at Senior House is a lively place where the children experience a wide range of media and materials through a stimulating curriculum. Housed in a spacious room with ample natural light, the children gain experience in drawing, painting, printmaking, sculpture and ceramics through the study of both historic and contemporary art practice. Each child keeps a sketchbook which is used to record observations and to research and plan project work. Weekly lessons last for an hour and different topics and processes are studied each term. Some projects use digital media both in the creation and recording process. Continuous feedback is important for the development of both skills and the specific artwork. Trips also form part of some art projects, for example World War I commemorative pieces made following a visit to the Imperial War Museum Duxford and the study of Michael Morpurgo's book, Private Peaceful.  For their current project, Form 6 children have chosen as their inspiration a landscape that is important to them and/or which holds memories for them past and have worked on both large scale (A0 paper) and then smaller collages using recycled materials.
Some of the children have been inspired by where they live currently or where they have lived in the past, some a place they have visited on holiday, or where their grandparents live. One child had a particularly strong memory of a view out of a plane window, another gained inspiration by the sights in his back garden. Someone else chose to paint the Aldeburgh beach front where he often goes on holiday. The views from the Wimpole Park Run inspired another child whilst fields on a family farm held a special memory for another. The children sketched and took photos of their chosen places but mostly worked from their memory and imagination. They were specifically not allowed to use photos from the Internet.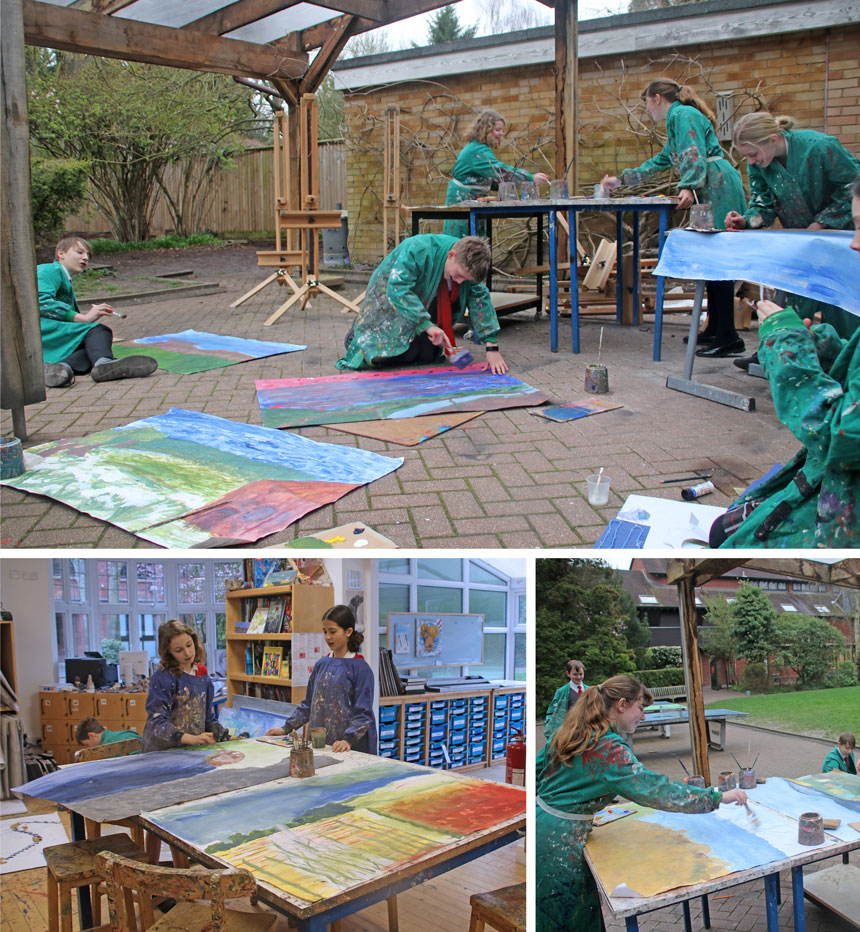 Head of Art, Mrs Samantha Downer, explained, "The children used supersize A0 paper which was both exciting and a challenge to work on. It allowed them to work easily with a big brush, to be expressive and to use their whole arm and torso to direct the paint. They  were encouraged to try building layers of paint and to experiment with their mark-making to try to create a variety of contrasting marks. The children were very surprised at how wonderfully well their paintings turned out having relied on memory and imagination as their main source of inspiration."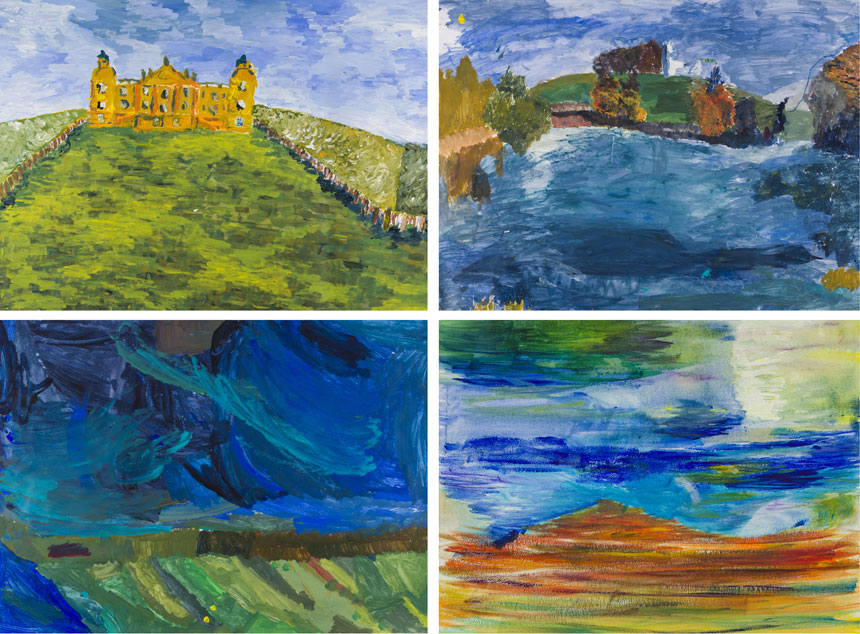 The project has progressed to making collages, inspired by their landscapes, using recycled materials. The children have chosen the shape and size of paper and their materials, which have included paper, fabric, and packaging materials. Mrs Downer remarked, "It was interesting for the children to contrast working on a very large scale and then various smaller sizes; they have become much quicker at working on medium and small scales having mastered working on a very large scale."