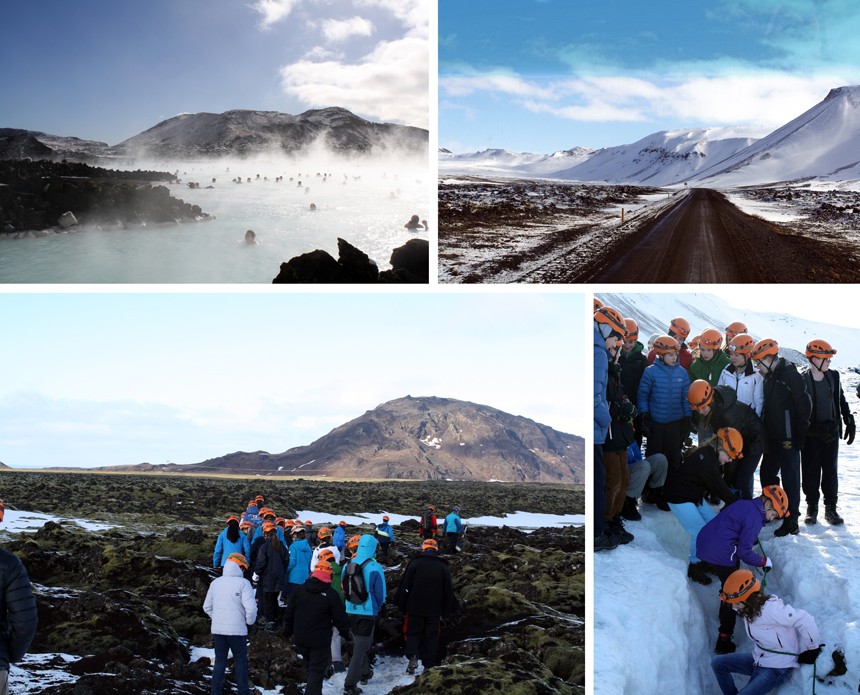 During the Easter break, a group of Senior House Geographers and Scientists set out to explore the wonders of Iceland. The children investigated volcanic activity, lava fields, hot springs, geysers, stunning waterfalls and dark, mysterious beaches.
The 'Blue Lagoon' was the first stop after the airport for a chance to relax and unwind. The geothermally heated seawater is rich in natural minerals and allows bathers to float effortlessly in the blue opaque water. This was followed by a trip to a lava field at the foot of the Blue Mountains and an expedition into a lava tube cave, a structure that once held molten rock heated to over 1000oC.  They toured the Hellisheidi geothermal power plant (the second largest in the country) which provides renewable, clean electricity and hot water for the city of Reykjavik and industry on the island. They even produce enough hot water to heat the roads to keep them clear of snow!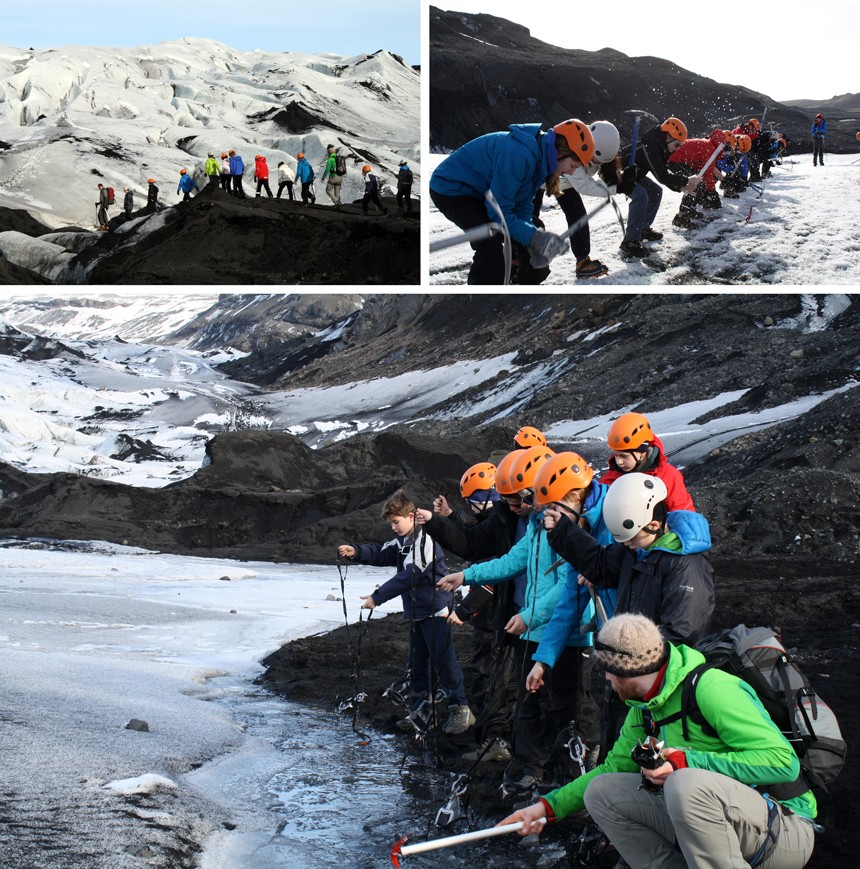 At the Eyjafjallajokull flood plain, the children saw firsthand the effects of a 'jokulhlaup' (glacier burst) that washed down the valley. They also had the opportunity to meet with a family affected by the 2010 eruption.  They visited several magnificent waterfalls on their journey including Seljalandsfoss Skogafoss and the impressive Gullfoss. The children also walked along the black volcanic beach at Reynishverfi to see the magnificent basalt cliffs and caves. Here they studied the sea stacks, two giant columns of rock and the huge arch or Dyrholaey in the headland jutting out to sea.
The glacier walk (crampons, ice axes and all) was another highlight as the children explored the frozen glacier tongue of Solheimajokull, a wonderland of ice sculptures, ridges and deep crevasses. The area was further explored in a thrilling off road jeep ride into the wilderness.
Mr Tristan Igglesden, Head of Science, commented, "The children had a wonderful time in the land of ice and fire and packed in incredible adventures during their 5 day stay."