The children at St John's showed they had big hearts by giving Christmas gifts to disadvantaged children and young people in Eastern Europe as they took part in the 'Love in a Box' project organised by the Mustard Seed Relief Mission. The children take part every year and this year 200 boxes were collected, decorated and filled with various goodies which will be sent to children who would otherwise not receive a Christmas present.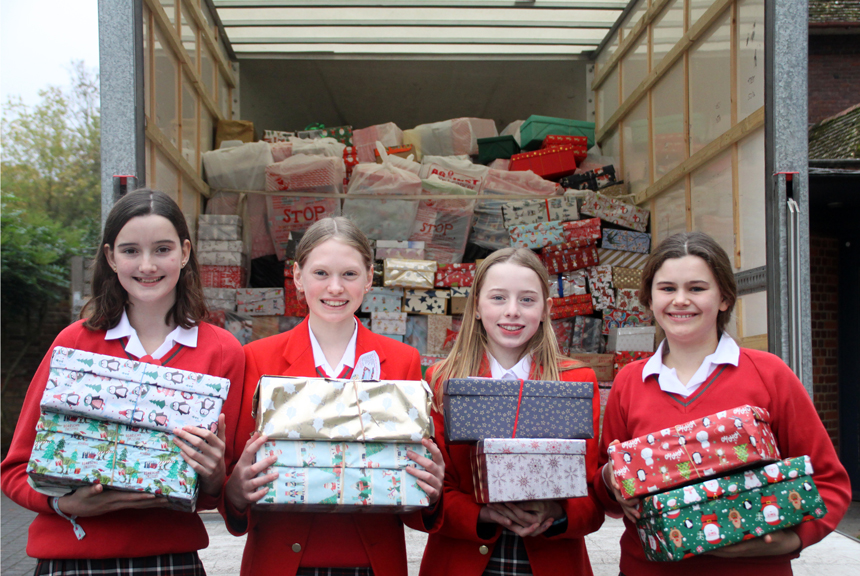 The charity, which has been in operation since 1992, continues to spread joy, love and happiness to many thousands of disadvantaged children who feel truly loved by all those who send their 'Love in a Box'. These children continue to look forward to and appreciate Christmas time when they receive their special present. Schools and other organisations collect and pack items into shoeboxes for the charity to send to under-privileged children throughout Eastern Europe. They have sent on average 40,000 boxes each year and each one is individually received by a child. Each shoe box is picked up, checked, sealed and sent to the children via lorries. The lorries are then met by the distribution teams where the precious gifts are handed out to the children eagerly awaiting them.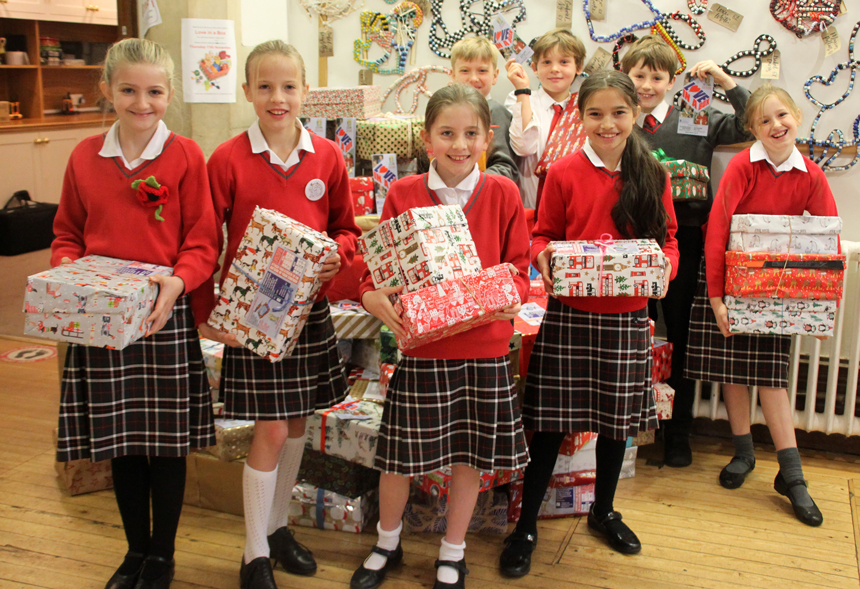 A Form 3 child explained, "I really wanted to take part with this project as I found it really sad to imagine what some children go through especially during Christmas time and I wanted to bring even a small bit of joy and happiness to someone. I filled my box for a boy between 6 and 11 years old and added a scarf, pens and paper, puzzles, a toy ball and a set of marbles."