House matches for any sport are a real highlight in the school's sporting calendar and yesterday's Senior Boys' House hockey matches were no exception. Assistant Director of Sport, Mr David Millward, explained, "Traditionally speaking they are the earliest form of school competition and often deliver very passionate and determined performances with children working together as a cohesive team."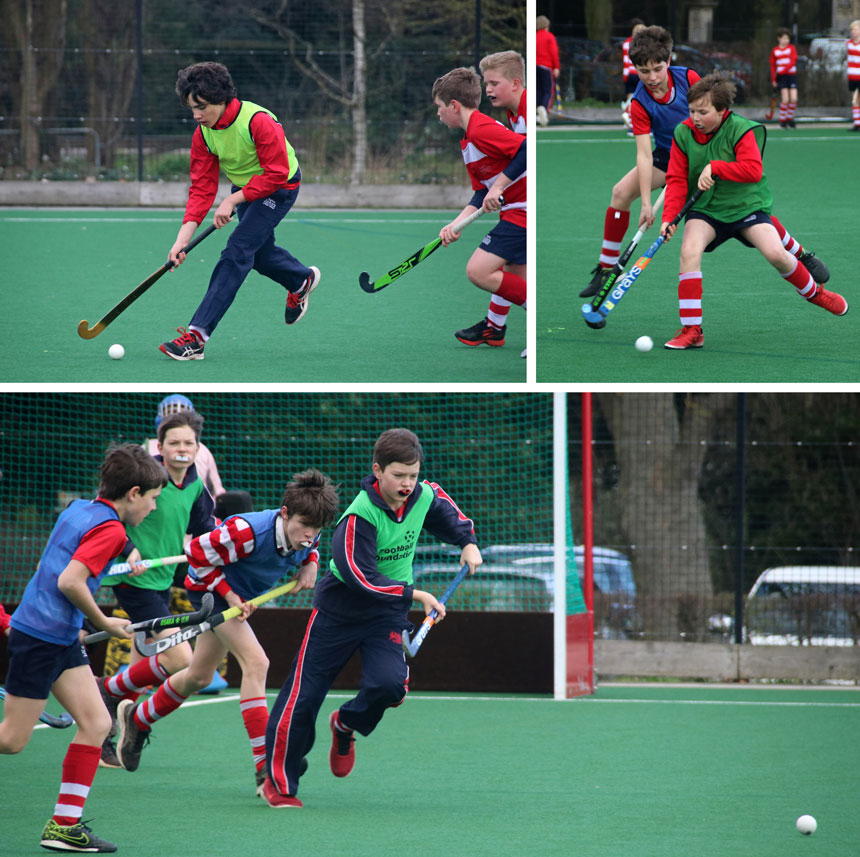 This term the senior boys' House hockey matches were 10 minutes one way and consisted of an A and B tournament. With two teams therefore representing each House, every boy played their part and there was plenty of peer support from the sidelines. Inevitably, the Houses who worked best together and in particular utilised their strengths were able to succeed with scores in goals. Mr Millward enthused, "With such short matches it was crucial that teams capitalised on goal scoring opportunities. Throughout the afternoon it was great to see the more experienced players encouraging and supporting their teammates. Each House left nothing out there in terms of effort and the sporting camaraderie was clear to see as the results we read out!"
The A Tournament results:1st – Fisher, 2nd - Beaufort, 3rd - Sandys​ and 4th – Gunning. The B Tournament results: 1st – Gunning, 2nd - Beaufort, 3rd - Sandys​ and 4th – Fisher.