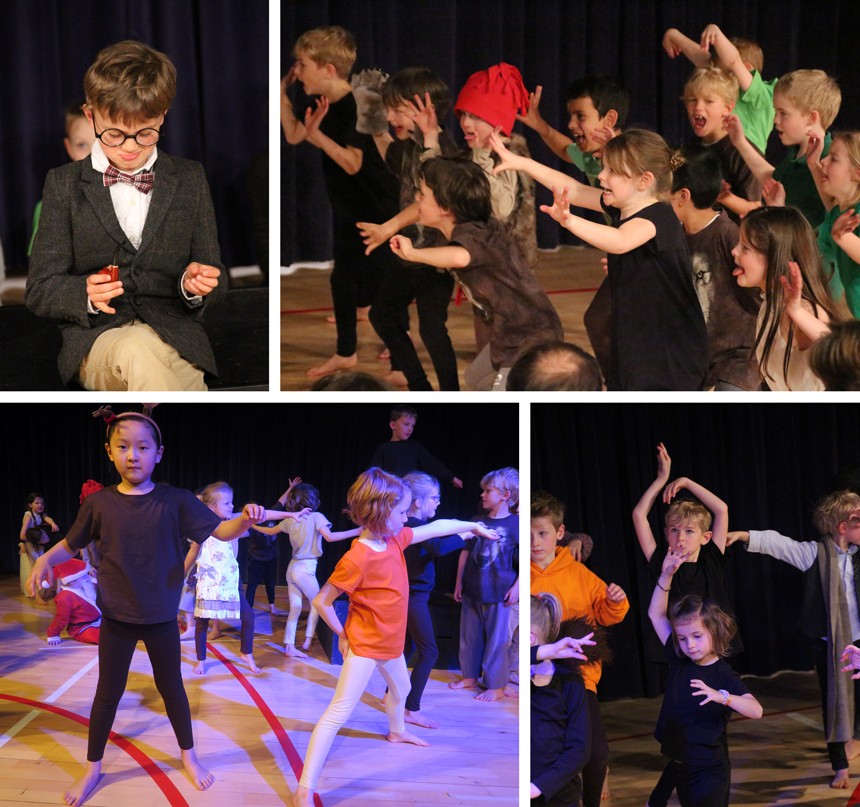 Transition 2 (Year 2) children brought the classic first book in The Chronicles of Narnia series, by C S Lewis, The Lion, the Witch and the Wardrobe, to life in their stage adaptation.  
In the grips of the World War II bombing of London, four children of the Pevensey family are sent to a country house where they will be safe. One day Lucy finds a wardrobe that transports her to a magical world called Narnia. After coming back, she soon returns to Narnia with her siblings, Peter, Edmund and Susan. There they join the magical lion, Aslan, in the fight against the evil White Witch. Along the way the children meet a wonderful array of creatures including the friendly fawn, Mr Tumnus, and a couple of brave beavers.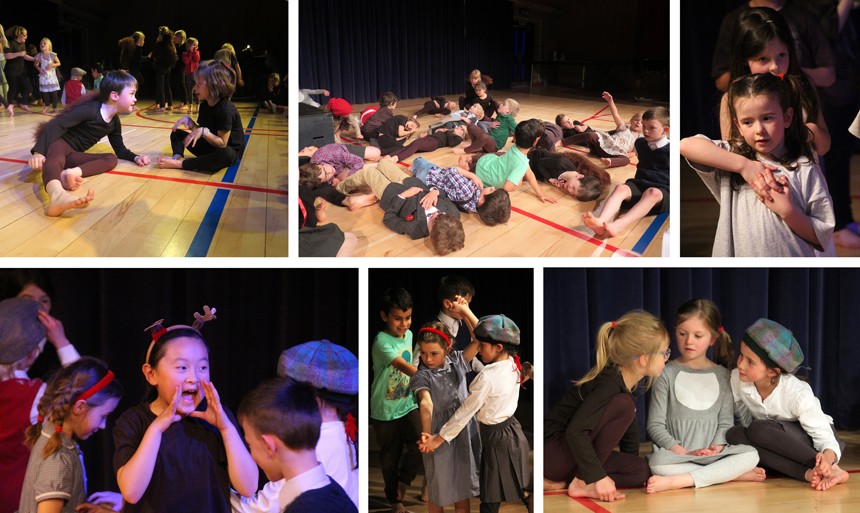 Using group action pieces from the beginning, for example setting the scene with the four main characters departing London by train, through to the battle scene at the end, the children demonstrated their precision and skill.  They performed with care and grace, creating a wonderful theatrical production as a result. The movement in the forest in particular was beautiful and set the tone for magical kingdom, bringing a really rather spooky atmosphere to the stage.
The children performed a physically taxing, highly skilled piece, of which the whole team was extremely proud. Each and every one of the children pushed themselves and developed key Drama skills throughout the process. One parent commented, "The play allowed all the children to be on stage and move in various ways all the time…it was so full of joy and creativity; totally brilliant."
T2 Drama Production 2017: The Lion, the Witch and the Wardrobe