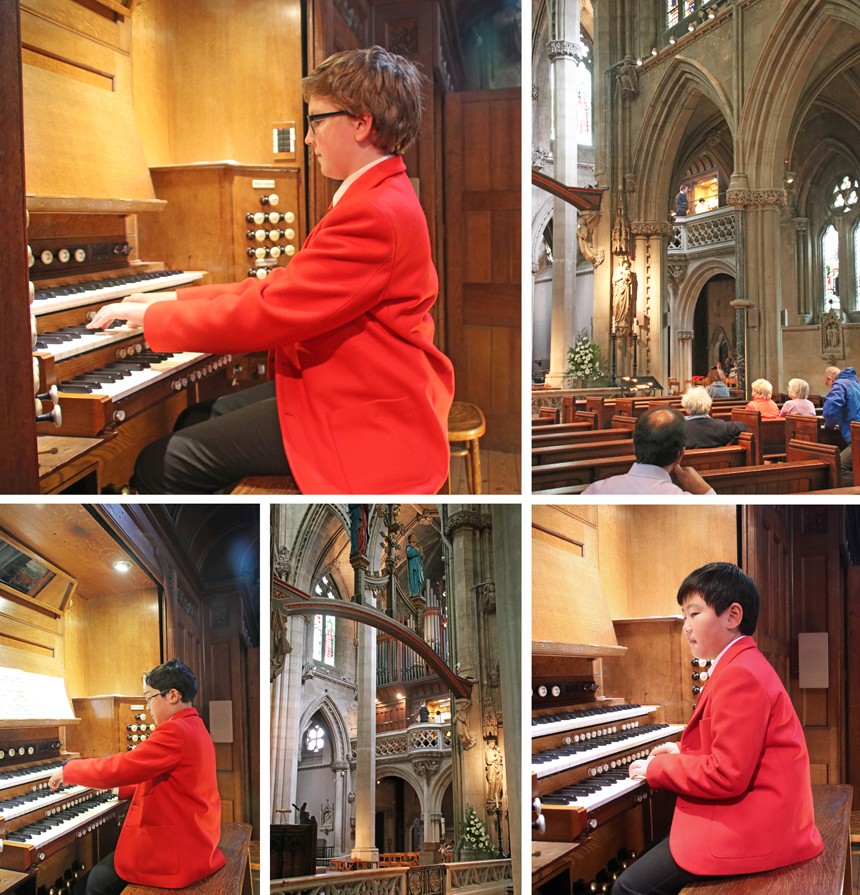 Three St John's Choristers, one aged 13 and two aged 11, performed an organ recital at the Church of Our Lady and the English Martyrs, known affectionately as OLEM, on 3 October 2017. All three performers have been taught by Mr Nigel Kerry, Director of Music at OLEM.
The music included:
Intrada by Grayston Ives
Praeludium in D (BuxWV 139) and Toccata in F (BuxWV 157) by D Buxtehude
Chorale 'Liebster Jesu, wir sind hier' (BWV 731) and Chorale 'In dir ist Freude' (BWV 615) by J S Bach
Rhosymedre by R Vaughan Williams
Nimrod by E Elgar
The Archbishop's Fanfare by Francis Jackson, CBE, who celebrated his 100th birthday the day before the recital
The School's Director of Music, Mr Simon Kirk, commented, "It was a great privilege to be invited to perform on the fine organ at OLEM. Our three young organists more than rose to the occasion, playing with an impressive level of skill and considerable confidence, maturity and artistry."
With its huge spire and sturdy tower, OLEM is one of the landmarks of the city of Cambridge and one of the largest Catholic Churches in the country. The Retiring Collection was in aid of the OLEM Music Trust.