The children in Forms 4 and 5 were treated to a captivating and often humorous adaptation of the Young Shakespeare Company's touring production of 'Romeo and Juliet'. The Young Shakespeare Company specialise in introducing Shakespeare's plays to a younger audience. They skilfully involve the children by stopping at crucial points in the play, explaining the key plot lines and seeking audience participation.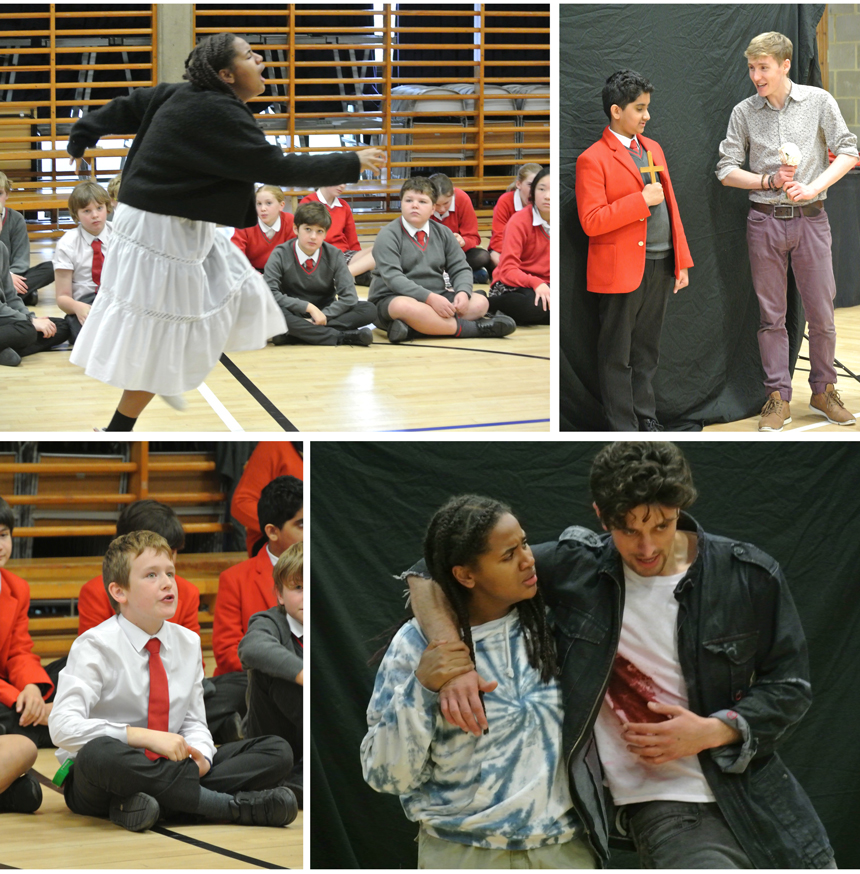 An informative and thought-provoking interactive workshop was followed by a fully-staged hour-long adaptation of the play including all the main characters and scenes. The Young Shakespeare Company has an outstanding reputation for clear and accessible interpretations of Shakespeare in which the vitality of Shakespeare's words is complemented by bold staging and strong characterisation to bring the play alive for a new generation of theatregoers.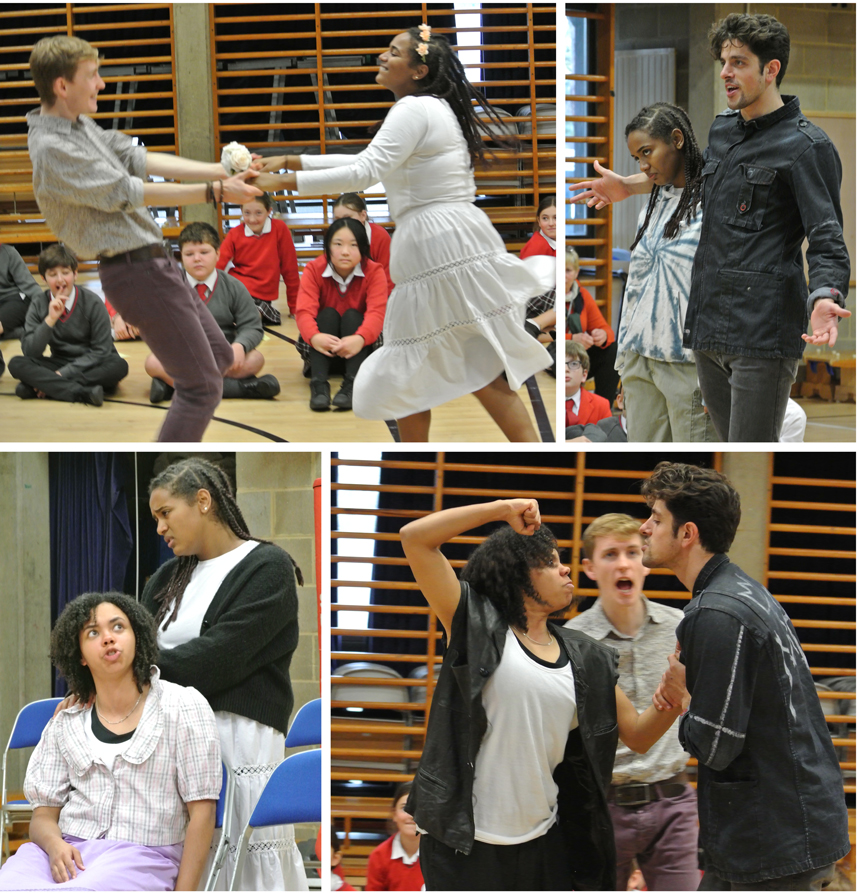 The YSC actors performed Shakespeare's heart-breaking story of 'star-crossed love' in a fast-moving, costumed, interactive production. The play was brought to life, with the recreation of dramatic scenes, such as the masked ball where Romeo and Juliet meet and the street fight in which Mercutio and Tybalt are both killed. The children were divided to form warring families, the Montagues and the Capulets before the play unfolded around them.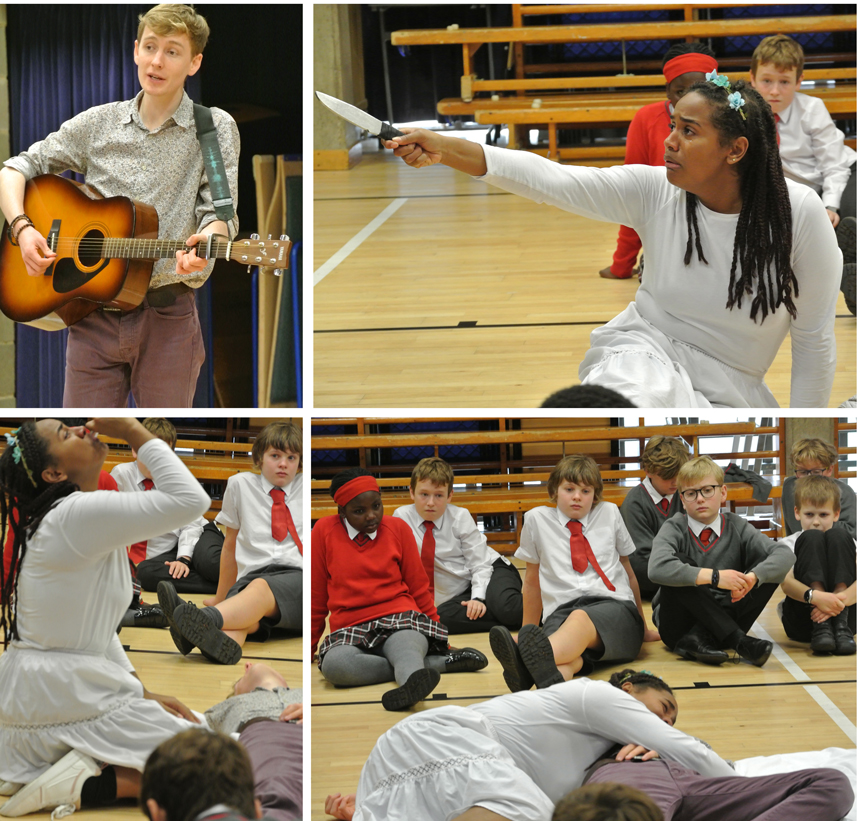 Throughout the performance, the children were actively involved through carefully structured drama and language activities. They were encouraged to explore the motives, thoughts and feelings of the characters, with volunteers becoming individual characters in the story. All of the children had the opportunity to speak and enjoy Shakespeare's words.
"The children thoroughly enjoyed the performance by these young and talented actors - for many pupils, this was their first experience of a Shakespeare play and it was the perfect introduction."